What happened to Spring/Summer?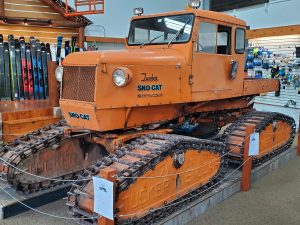 Never in my 25 years of outdoor retail would I have been able to imagine a paddle season like we had.
In mid-March, we were forced to shutdown and we had no idea what to expect from the approaching paddle season. By the time April had come, we were flooded with emails, social media messages and phone calls about kayaks and SUPs. When we were allowed to re-open in May there were over 150 boats and boards waiting to be picked up.
The following week, the store itself was pretty quiet as far as customers in the showroom goes, but we were swamped with curbside pickups and deliveries. By the time we got to June merchandise was flying out the door. Our biggest issue was getting more inventory. With our suppliers being shutdown for almost 6 weeks, they were already significantly behind schedule producing kayaks and went through their stock really quickly. We were able to get 50 more kayaks and they were almost all sold before they even arrived!
When July hit we were completely sold out of everything, and we couldn't get more boats/boards. We contacted our Winter vendors, and asked them to start shipping our orders early, and skis/boards started showing up by late July.
Normally in mid-August, we start our changeover to Winter while having about 50 kayaks and boards in stock, This year we've got the majority of the shop set up for Winter and we're getting more gear in every day. Our biggest concern is how to proceed with our annual consignment sale. We want to accommodate everyone looking to get the next size for their children and update their equipment, however we don't know if we can have our traditional sale while maintaining social distancing. We hope to have a solution soon, so STAY TUNED AND THINK SNOW!
!