Save the date
Demos & Events
We have several events throughout the year at Zeller's. Be sure to save the date and join us!
Last weekend marked the start of summer.
Come visit us this Saturday, June 4th for our open house. It's the only day this year we are able to offer discounts on kayaks and accessories.
Although we aren't doing our traditional demo, key kayaks like the Pungo 120 and Aspire 105 are available to paddle. Bring your racks, pickup trucks, or trailers and get on the water this summer!
Annual Ski Swap
Thursday, October 28th- Sunday, October 31st 2021:
We have made a decision on how the consignment sale is going to operate:
The sale will start on Thursday, October 28th and run through Sunday, October 31st. We are having a 25 person capacity to help control the amount of people shopping at once. We do realize this will cause longer wait times and we ask for your patience as we have every customer's safety as our main concern. We hope that the added 2 days of the sale will help space out the flow of foot traffic.
We will control the crowd by assigning numbers based on arrival. We will start handing out the numbers at 9:30 A.M. each day. If there is a wait to get in, you will get a number from a staff member at the front door.
If you are in need of new equipment or are looking to sell your gear, we encourage you to come in soon, that way we can get you sized in order to expedite the shopping process. We have paperwork to fill out with specs as well. We will stop accepting items on Monday, October 25th.
Once again, if you decide to get a store credit for your items sold, we will give you 100% of the selling price. If you want a payout, there is a 25% commission. We will start the payouts on Tuesday November, 2nd. Any unsold items that aren't picked up by December 1st will be donated.
If you're looking for discounts on 2020/21 gear, we will be running our pre-season pricing on new gear starting on Thursday, October 28th.
In order to keep everything fair for everyone, we cannot allow purchases of used equipment prior to the 28th. We will also allow people to look at the remaining consignment gear after the sale if you would feel more comfortable avoiding the crowd.
We thank you for your patience and understanding as we are still navigating how business will be done in these unprecedented times. If you have any other questions, feel free to contact us at (920) 435-9562 or email at
acd@zellersonline.com
See you on the slopes!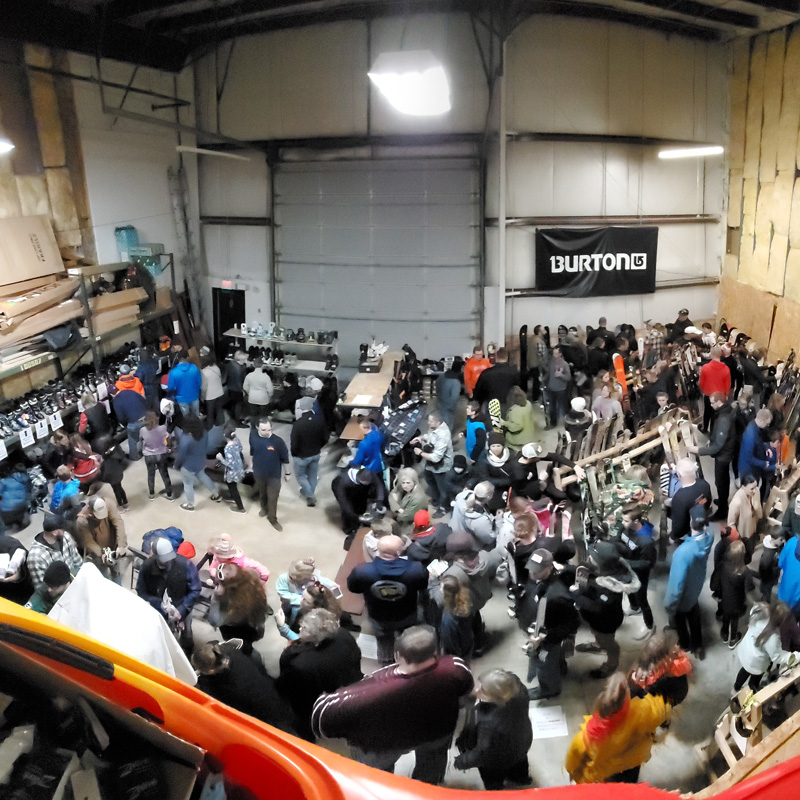 Warren Miller Movie Premiere
Wednesday, October 27

Mark your calenders for October 27th! We are proud to be sponsoring the @warrenmillerent new feature Winter Starts Now.
See you Wednesday, October 27th at the @meyertheatre